InLine's Team
Taking your critical intelligent infrastructure projects from conceptualization to reality.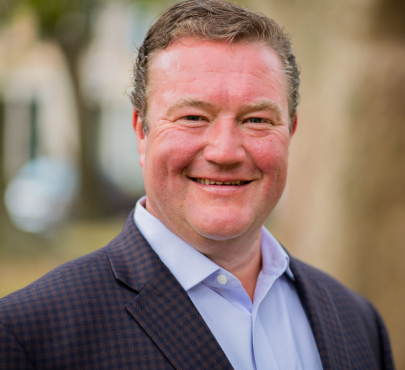 President
Jon Gifford serves as President at InLine, bringing over 25 years of seasoned expertise in the telecommunications, intelligent transportation, and critical infrastructure industry.
​
Bio
Gifford's portfolio boasts a remarkable track record of conceptualizing, designing, and overseeing the deployment of wireless and fiber optic networks. These networks deliver a broad spectrum of communication services to communities and government agencies, enriching areas such as education, public safety, administration, transportation, and utilities.
Having honed his skills in public-private collaborations, community resource sharing models, first responder communications, intelligent transportation, and other critical intelligent communication infrastructure, Gifford is a powerhouse of knowledge and experience. His insights into design development are pivotal, guaranteeing efficiency, constructability, and the greatest value for InLine's clientele.
Under Gifford's stewardship, InLine played a key role in the inception of the Gulf Region Intelligent Transportation Society (GRITS) (https://www.gulfregionits.org/). He has remained an active board member since its establishment in 2008, continually contributing to the advancement of intelligent transportation systems.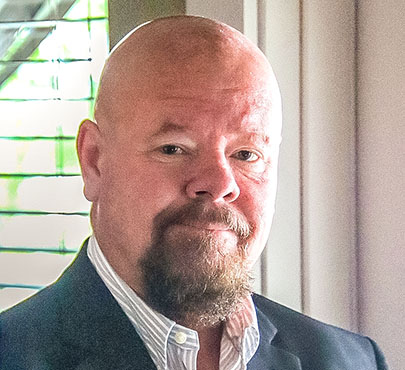 VP of Administration
Wayne Curry is Vice President of Administration at InLine and has over 33 years of transportation and ITS experience.
​
Bio
Curry spent over 23 years with the Alabama Department of Transportation (ALDOT) working in all levels of design, construction, and maintenance of traffic signals and ITS.
He was responsible for the oversight of many state construction and maintenance teams for traffic signal and ITS maintenance managing regional traffic signals, and intelligent transportation systems including cameras, dynamic message signs, radar vehicle detection, highway advisory radios and beacon signs, variable speed limit signs, and weather stations that are all connected with fiber and wireless communication networks.
Curry provides executive management and direction for InLine's personnel and facilities. He has numerous industry certifications and has memberships including past President of Gulf Region Intelligent Transportation Society (GRITS) https://www.gulfregionits.org/ and is a former member of ALDOT's ITS steering committee.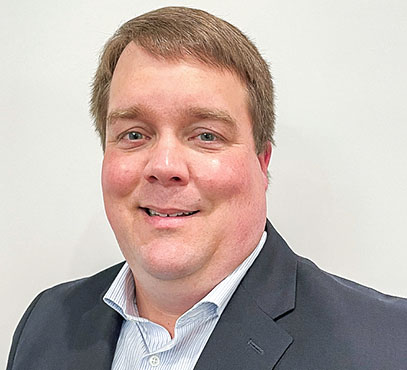 VP of Operations
Kevin McCoy is Vice President of Operations for InLine. McCoy has over 23 years of experience in the installation of electrical/ITS systems, traffic signals, highway lighting, roadway signage, airport lighting, fiber cable, and radio systems.
​
Bio
McCoy has been instrumental in the development and deployment of a wide range of projects from concept and design to complete construction and long-term maintenance of fiber optic and microwave networks, electrical, ITS systems, traffic signals, highway lighting, roadway signage, airport lighting, dynamic messaging and highway advisory radio systems.
His experience includes project and construction management including proving LADOTD with ITS and electric QA inspection services on I-10 bridge projects in Louisiana during the recovery efforts after Hurricane Katrina.
McCoy is a Master Electrician and holds electrical licenses in Alabama, Arkansas, Florida, Georgia, Mississippi, and Louisiana as well as numerous industry certifications.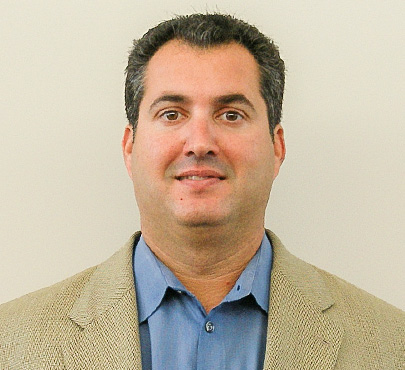 Chief Executive Officer
20+ years in the industry, graduate of UAB. While pursuing a degree in mathematics in addition to gaining business experience with various jobs, he altered his academic path to accounting and computer science degree. 
​
Bio
Upon completing his degree in accounting, he proceeded to get his CPA. During this time, he continued to work at a networking company to gain experience in local area networking. With the exposure to networking technologies, he recognized the astounding profitability opportunity in Telecom versus network engineering service work. Based on the vision of Telecom opportunities in the marketplace, he established Contact Network to install WANs. The 26 profitable years of Contact Network witnessed significant milestones including building over 2400 miles of fiber and accumulating revenue of over half a billion. The network was built for Tier one providers like Verizon and Sprint.
Being a visionary and strategist, he began leveraging the fiber network to provide high speed bandwidth to school districts and enterprise commercial clients. After several years of profitability and growing client base, he sold Contact Network and became part of a one of the top ten fiber networks in America. With an unremitting drive to be successful, he asserts his well-rounded characteristics in all his endeavors including long-term real estate investments. With over 120 properties in his portfolio producing revenue, he has proven to all onlookers that he is insightful in many realms of business. He is currently the CEO on InLine helping to direct visions and systems.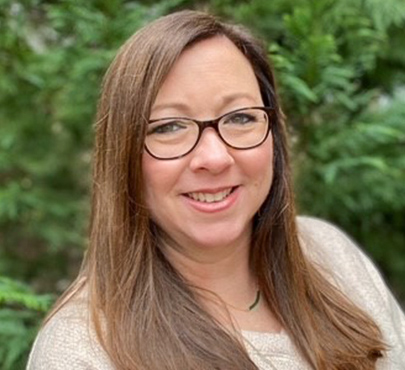 Chief Financial Officer
Michele currently serves as Secretary on the InLine LLC Board of Directors and is InLine's Chief Financial Officer.
​
Bio
Michele graduated from the University of Alabama in Birmingham with a degree in Accounting. She has 30 years of experience in the accounting field and has served as the Chief Financial Officer of InCare Technologies for three years.
Michele has 20 years of experience in the IT industry. Before joining Martin at Contact Network, Inc. in 2000, she served as the Controller for Superior Wine and Beverage.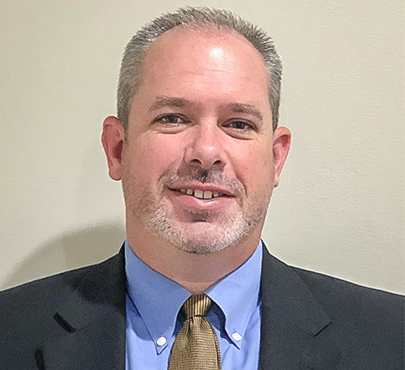 Lee Reach, PE (AL, FL, GA, MS)
Statewide Manager – Alabama
Lee has been working in the field of highway construction and maintenance for the past 22 years. During that time, he spent 17 years with the Alabama Department of Transportation in the Southwest Region, Mobile Area Office.
Bio
His career with ALDOT placed him in multiple positions of increasing responsibility. Beginning as a Civil Engineer Trainee where he worked full time and carried a full class load, concurrently, he graduated with dual degrees, Mathematics and Civil Engineering. He was promoted to a Project Engineer, Assistant District Engineer, Division Bridge Operations Engineer, Division Maintenance Engineer and finally, Area Operations Engineer. As the Division Maintenance Engineer and Area Operations Engineer, one of the aspects he was responsible for was Traffic Signal and ITS Operations. This included reviewing and recommending, and approving devices, policies, procedures, implementation of devices and systems, and maintenance, coordination with internal and external stakeholders for connectivity and/or control, etc.
After leaving ALDOT, he worked in commercial development for a year where he estimated and managed the construction of several developments in Mobile and Baldwin Counties. This work in the development industry helped prepare him for his future roles with his next venture, Contact Network, LLC d/b/a InLine.
After hiring on with InLine, he worked as an ITS Project Manager responsible for all aspects of numerous network builds across southern Mississippi. Within a year and a half of being hired, he was promoted to Alabama Statewide Manager with InLine where he is now responsible for all aspects of Design, Estimating, Construction, and Maintenance of ITS Devices and network builds in Alabama and surrounding regions.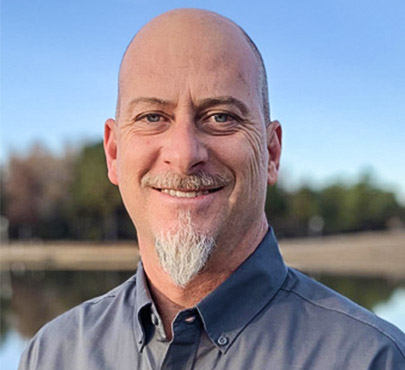 Statewide Manager – Arkansas
Woody has been working in the field of highway construction and maintenance for the past 17 years.
​
Bio
During his career he has spent 13 years with the Arkansas Department of Transportation. He spent four of those years working as an Advanced Engineering Research Assistant II, seven as an ITS Program Manager, and two as State Communications Maintenance Coordinator. During his time with ARDOT, he researched, reviewed, accepted or rejected expenditures on projects, developed, implemented, managed installation and maintenance of intelligent transportation systems in conjunction with the Department of Emergency Management and was the primary point of contact for message board coordination with the Arkansas State Police's Amber Alert Program. He also maintained the largest VHF radio system in the state.
Woody served as the ATS Maintenance Supervisor for the Alabama Department of Transportation for a year. During his time with ALDOT he supervised the ITS section. He was responsible for the maintenance of the ITS equipment in the Southeast Region, working with the regional TMC to monitor and troubleshoot devices in the field to make necessary adjustments and repairs.
Woody served with InLine as a Regional Project Manager for 2+ years before moving into the role of Senior Project Manager. He managed multiperson crews, including subcontractors, on various projects across the state of Alabama. He maintained reporting to all appropriate agencies while maintaining complex project budgets.
Most recently, Woody has assumed the role of State Project Administrator for lnLine in the state of Arkansas. In this role he will seek out new opportunities for work and help develop the In line name in the state. He will supervise project managers to ensure deadlines and quality standards are met on each project. He will prepare report and reconcile project details for invoicing customers and reporting to administration.
Certifications:
Fiber Installations and Design, Advanced Tower Safety and Rescue, Traffic Control Supervisor, Qualified Credentialed Inspector (NPDES), (IMSA) Roadway Lighting Technician Level 1 (IMSA), Traffic Signal Field
Alabama HQ and Offices
Birmingham (Headquarters)
600 Lakeshore Parkway
Birmingham, AL 35209
Theodore - Mobile
5535 Business Parkway
Theodore, AL 36582
Bessemer
909 Industrial Park Circle
Bessemer, AL 35022
Arkansas Office
Little Rock
4411 John Harden Dr
Jacksonville, AR 72076
Mississippi Office
Jackson
193 Business Park Dr, Suite C
Ridgeland, MS 39157
Tennessee Office
Memphis
2650 Thousand Oaks Boulevard
Suite 1340
Memphis, TN 38118