Designing and Building for the Future
InLine's team of experts have the experience, and knowledge of Communication Networks, Intelligent Transportation (ITS & ATMS), Connected Vehicle and 5G Small-Cell.
Combining our unique backgrounds in networking and technology InLine's team designs and builds intelligent infrastructure projects with the end in mind.
Deployment requirements for ITS, ATMS, 5G Small-Cell, and Connected Vehicles are all very similar. They require a very robust network, electric services, and vertical infrastructure to support the ever growing demand for BIG DATA!
Fiber optic cable's scale, capacity, and reliability provide the foundation for building ITS, ATMS, Connected Vehicle, and 5G Small-Cell access networks.
ITS, ATMS, Connected Vehicle technologies, and 5G Small-Cell all require connectivity, power, pole structures, and equipment cabinets.
By designing and building with the end in mind, our teams and government partners can deploy networks and infrastructure to meet the ITS and ATMS requirements for today with the scalable infrastructure to support the expansion of connected vehicles, 5G Small-Cell and other broadband access networks for tomorrow…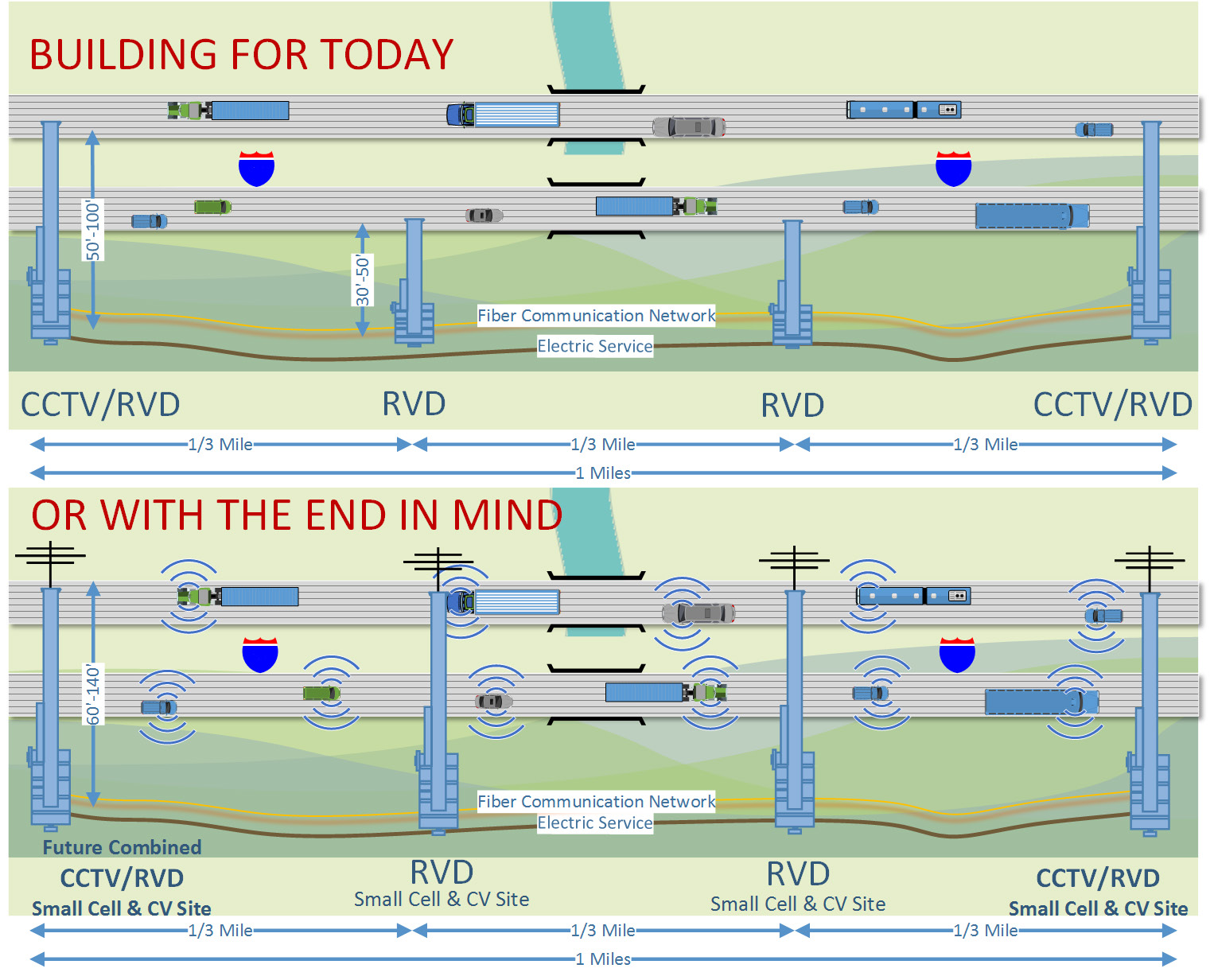 Alabama HQ and Offices
Birmingham (Headquarters)
600 Lakeshore Parkway
Birmingham, AL 35209
Theodore - Mobile
5535 Business Parkway
Theodore, AL 36582
Bessemer
909 Industrial Park Circle
Bessemer, AL 35022
Arkansas Office
Little Rock
4411 John Harden Dr
Jacksonville, AR 72076
Mississippi Office
Jackson
193 Business Park Dr, Suite C
Ridgeland, MS 39157
Tennessee Office
Memphis
2650 Thousand Oaks Boulevard
Suite 1340
Memphis, TN 38118