30 years and growing...
InLine is a telecommunication network and intelligent infrastructure construction company.
InLine's teams provide critical infrastructure services starting with design through construction, operations and maintenance of communication networks and intelligent infrastructure for government agencies, telecommunication carriers, utility providers, and building owners.
Critical Intelligent Infrastructure consists of Intelligent Transportation Systems (ITS), Advanced Traffic Management Systems (ATMS), Smart-parking, Smart-city, and Smart-grid.
These systems fall under a category known as the "Internet of Things" (IOT), which are systems of interrelated computing devices, mechanical and digital machines, objects, animals or people that are provided with unique identifiers and the ability to transfer data over a network without requiring human-to-human or human-to-computer interaction. These systems help with the monitoring, management, and automation of required processes to make roadways, cities, and other critical infrastructure more efficient, cost effective, and safer for operators and users.
The underlying requirement for all IOT objects are the networks that enable the required communications.
InLine's background as a broadband telecommunication provider makes us uniquely qualified in the design, construction, integration, and maintenance of critical IOT infrastructure.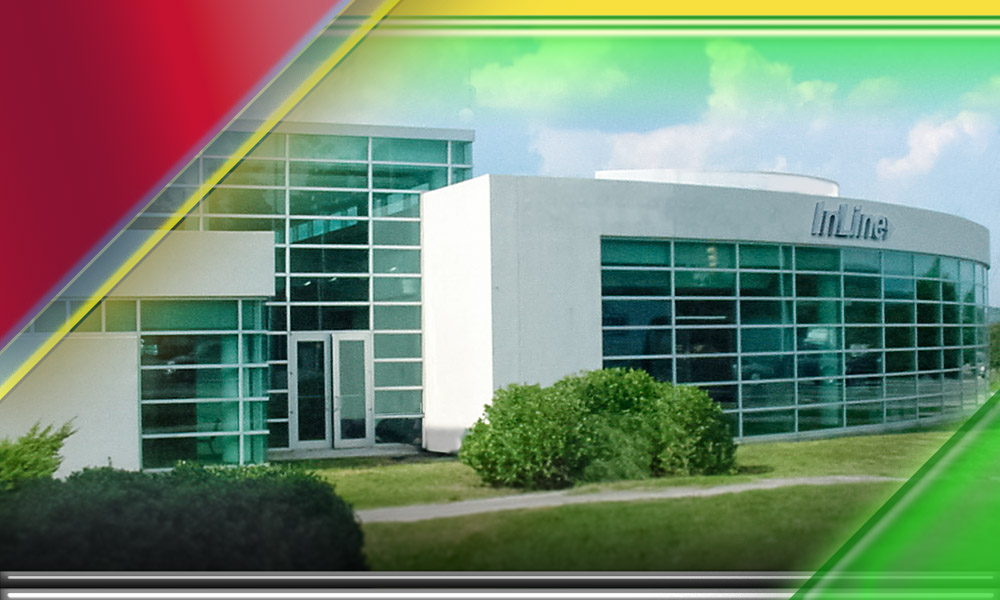 1992
In 1992, InLine was founded in Birmingham, Alabama, as a computer and network integration services company.
1994
In 1994, InLine began providing Internet Access Services as one of our nation's first regional Internet Service Provider (ISP).
1995
In 1995, InLine designed, built, and operated one of our nation's first Wireless Internet Service Provider (WISP) networks in Alabama. This infrastructure-based broadband network was designed to bypass the local incumbent telephone companies' network to provide services to local schools, businesses, and government agencies.
1996
In 1996, immediately following the passage of the Telecommunication Act of 1996, InLine became one of our nation's first Competitive Local Exchange Carrier (CLEC). The company grew organically and through acquisition over the coming decade creating an infrastructure-based fiber and wireless network throughout Alabama and Mississippi. InLine's network primarily served K12 schools, government agencies, hospitals, and enterprise customers.
2006
In 2006, InLine worked with the Alabama Department of Transportation (ALDOT) to build Alabama's first Hurricane Evacuation Intelligent Transportation System along I-65 between Mobile and Montgomery. This system was designed and built in record time under emergency order and is still maintained by InLine today. This was the inception of InLine's Intelligent Transportation System and Critical Infrastructure service business.
2008
In 2008, InLine worked with DOT leadership in Alabama, Louisiana, and Mississippi and other industry leaders to cofound and establish the Gulf Region Intelligent Transportation Society (GRITS) https://www.gulfregionits.org/. InLine's team has been very active with this trade organization, serving in numerous roles of the organization since its formation in 2008 to include board membership, Secretary, Vice President and President.
In 2008, InLine was awarded two grants by the National Telecommunications and Information Administration (NTIA) under the Broadband Technology Opportunities Program (BTOP). These grants were awarded for the construction, operations and maintenance of over 1500 miles of fiber optic networks throughout the southern, central, and delta regions of Mississippi.
InLine successfully completed these projects on-time and on-budget providing the NTIA with a successful case-study for their BTOP grant program. NTIA reported an almost immediate ROI on these projects based on a study showing greater access to competitive broadband services for impacted communities, local public-school districts, and rural healthcare providers. These groups enjoyed access to previously unavailable competitive fiber-optic services enabling huge increases in network capacity while greatly reducing costs of traditional non-competitive telecommunication services.
2010
In 2010, InLine contracted to build fiber-optic networks for PEG Bandwidth (for Verizon, T-Mobile, Sprint), a start-up communication provider focused on providing major wireless carriers with fiber optic and wireless backhaul networks required for the expansion of 4G wireless services. InLine successfully completed these networks, providing an additional ROI for the existing BTOP built networks while also expanding an additional 2200 miles of fiber-optic network services across Mississippi.
2015
In 2015, InLine sold our interest in our telecommunication network infrastructure and began focusing specifically on the development of intelligent infrastructure for departments of transportation, carriers, utility providers, and other government agencies.
2016 – present
From 2016 to the present, we have expanded our team, equipment, hardware, and service locations to include offices in Birmingham and Mobile, Alabama; Jackson, Mississippi; Memphis, Tennessee; and Little Rock, Arkansas. We have General Contractor and Electrical Service licenses in Alabama, Arkansas, Florida, Georgia, Mississippi, and Louisiana, as well as numerous industry and safety certifications, such as IMSA Work Zone Safety Specialist, Traffic Signal Field Electrician Level III, and Fiber for ITS Level II Service Technician.
We look forward to an opportunity to serve you in your telecommunication and intelligent infrastructure service requirements.
Alabama HQ and Offices
Birmingham (Headquarters)
600 Lakeshore Parkway
Birmingham, AL 35209
Theodore - Mobile
5535 Business Parkway
Theodore, AL 36582
Bessemer
909 Industrial Park Circle
Bessemer, AL 35022
Arkansas Office
Little Rock
4411 John Harden Dr
Jacksonville, AR 72076
Mississippi Office
Jackson
193 Business Park Dr, Suite C
Ridgeland, MS 39157
Tennessee Office
Memphis
2650 Thousand Oaks Boulevard
Suite 1340
Memphis, TN 38118